Announcing the Release of GreatFire AppMaker
Submitted by

charlie

on Mon, Aug 03, 2020
GreatFire (https://en.greatfire.org/), a China-focused censorship monitoring organization, is proud to announce that we have developed and released a new anti-censorship tool that will enable any blocked media outlet, blogger, human rights group, or civil society organization to evade censors and get their content onto the phones of millions of readers and supporters in China and other countries that censor the Internet.
GreatFire has built an Android mobile app creator, called "GreatFire AppMaker", that can be used by organizations to unblock their content for users in China and other countries. Organizations can visit a website (https://appmaker.greatfire.org/) which will compile an app that is branded with the organization's own logo and will feature their own, formerly blocked content. The app will also contain a special, censorship-circumventing web browser so that users can access the uncensored World Wide Web. The apps will use multiple strategies, including machine learning, to evade advanced censorship tactics employed by the Chinese authorities. This project will work equally well in other countries that have China-like censorship restrictions. For both organizations and end users, the apps will be free, fast, and extremely easy to use.
This project was inspired by China-based GreatFire's first-hand experience with our own FreeBrowser app (https://freebrowser.org/en) and desire to help small NGOs who may not have the in-house expertise to circumvent Chinese censorship. GreatFire's anti-censorship tools have worked in China when others do not. FreeBrowser directs Chinese internet users to normally censored stories from the app's start page (http://manyvoices.news/).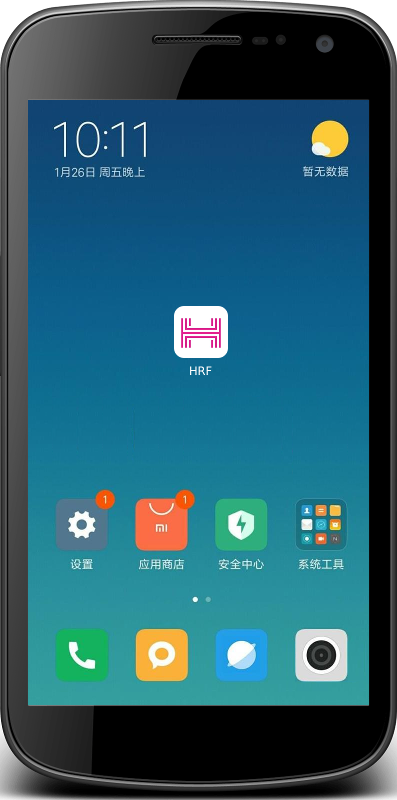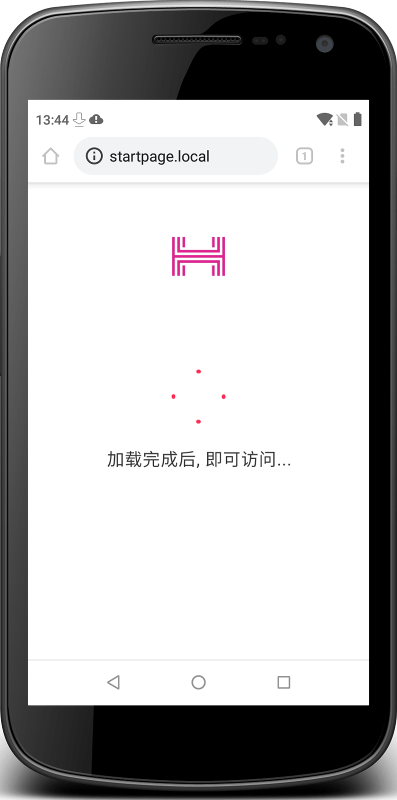 The Human Rights Foundation (HRF) has already created an app using GreatFire AppMaker. HRF promotes and protects human rights globally. The organization's mission is to ensure that freedom is both preserved and promoted around the world. HRF's website is blocked in China but now anybody in China can download the HRF Android app and access the website's information.
"It is time for the Chinese government's Great Firewall to come tumbling down," Jenny Wang, Strategic Advisor at the Human Rights Foundation said. "Along with our friends at GreatFire, we stand dedicated to beating Chinese censorship - one phone at a time."
GreatFire AppMaker's roots can be traced back to 2014 when the Open Technology Fund (OTF) supported GreatFire's experimentation with "Collateral Freedom". This project led directly to a massive cyber attack by the Chinese government in 2015, later dubbed "The Great Cannon". OTF also provided the funding for GreatFire to develop AppleCensorship.com, which is tracking Apple's censorship of app stores around the world, including Hong Kong.
FreeBrowser was the direct result of "The Great Cannon" attack and, five years later, we are excited to be able to offer our approach to any organization that may be suffering from censorship at the hands of the Chinese authorities.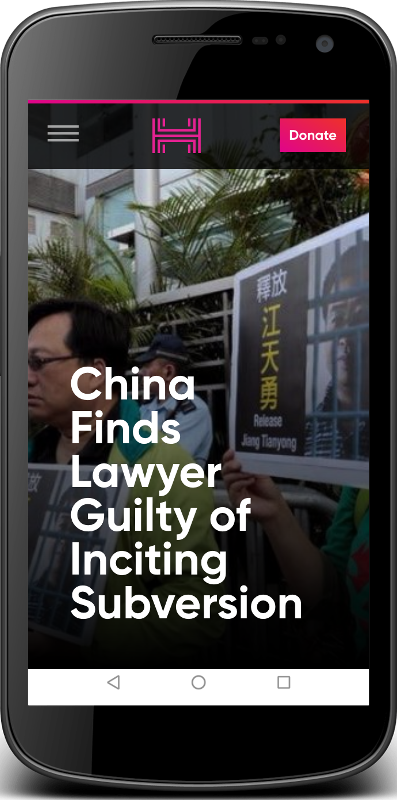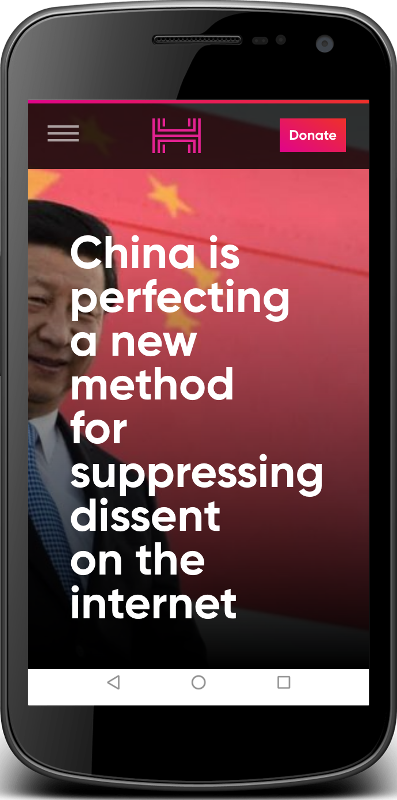 To create your own app simply visit https://appmaker.greatfire.org and then choose a name for your app (the "App name" - Human Rights Foundation, for example), specify the web page that the app will use to gather content (the "Home page" - https://hrf.org/, for example), and then choose a file from your computer as the "App icon" (your social media avatar, for example - https://twitter.com/HRF/photo).
Click "Submit" after adding the information above. GreatFire will then start to compile (create) your Android app based on this information (this process will take no more than five minutes). Once the app has been compiled, a download link for the app's Android Package (APK - or the actual software for the app) will appear. Once downloaded, your app can be installed on any Android device and be made available to others so that they can install the app.
Please do feel free to reach out to Charlie Smith (charlie@greatfire.org) if you have any questions whatsoever or if you need any help in creating your very own app.
More Blog Posts
Subscribe to our mailing list
Thu, Aug 10, 2023
Fri, Mar 18, 2022
Fri, Jul 24, 2020
Mon, Jun 10, 2019
Thu, Jun 06, 2019